Sat, Jan 14, 2023 9:45 AM
---
Fri, Mar 17, 2023 10:40 AM
Nice little bit of movement recently.
---
Fri, Mar 31, 2023 9:46 AM
I'm guessing we'll see $30k again soon. Maybe today.
---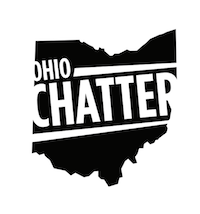 18,369

posts
114

reps
Joined Nov 2009
Fri, Mar 31, 2023 7:03 PM
Now might be a good time to cash out and re-buy at a lower price. Apparently with all the banking and crypto stuff going on, this has been a "flight to quality" [LMFAO] driving Bitcoin higher. Meaning when the dust finally settles BTN is going to be lower.
Might not be a bad bet to shift more crypto exposure to ETH, anyway, after that upgrade. Of course, the US govt isn't a big fan of POS right now.

---
Fri, Mar 31, 2023 7:16 PM
No, I won't be buying any ETH.
---
Tue, Apr 11, 2023 10:21 AM
WE ARE IN THE BLACK BOYS!
---
Tue, Apr 11, 2023 10:22 AM
---
Mon, Oct 23, 2023 10:56 PM
She's starting to rip. Right on cue.
---
Wed, Oct 25, 2023 12:24 PM
---
Wed, Oct 25, 2023 3:26 PM
I was referring to historical cycles and how we're heading into the usual bull run period for the next 18 months or so. The halving is in April and it's usually the lead up to that, and the following 12 months that all the fun happens.
So price movement like this makes sense from that perspective.
As for the article, you would never catch me shorting (or leveraging my own) bitcoin for any reason.
---
Thu, Nov 9, 2023 10:24 AM
---