Mon, Jul 22, 2019 10:28 AM
Liberals Can Win if They Stop Being So Annoying and Fix Their 'Hamburger Problem'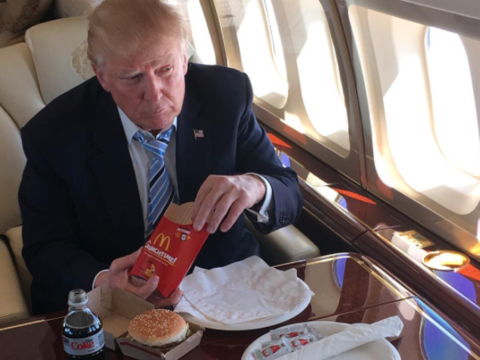 This article does a really good job with articulating one of the significant problems for the Democratic Party after having gained so much ground in the cultural wars in the last couple decades, and why it might be one of the chief reasons they're actually losing quite a bit of ground with voters.

Regardless of political policy, people don't like busybodies, and when you've dialed busybodying up, you're going to cause annoyance and distrust.  Treating people like they have to be "more like you" in order to claim the moral high ground isn't a good strategy if it's forcing them to significantly alter their daily lives, when their daily lives aren't problematic to any real, significant degree.

Take, for example, Woody Allen's statement when he was asked about the meaning of of the existence of the universe: "Can we actually 'know' the universe? My God, it's hard enough finding your way around in Chinatown."

Imagine someone morally shaming you into better answering the question about the existence of the universe before you learn how to find your way around Chinatown.  How do we think a grown adult is going to respond to being chided about choices on things like eating a burger, watching football, mowing their lawns, or driving an SUV?

There may not actually be any policy on the table ... or even verbally proposed ... but if it's even being pushed strongly as a moral position to the point that it feels like cultural bullying, it's going to certainly drive people away.

As it pertains to modern matters of factory farming or emissions, it doesn't mean they aren't important issues, but publicly shaming someone for opting not to address them in their daily lives right now is no way to maintain cultural authority.  Moreover, it undermines the ground by which you've won on cultural matters in the past ... gay marriage being a perfect example ... whereby the emphasis was freedom of choice and LESS intrusion on daily life, not more.