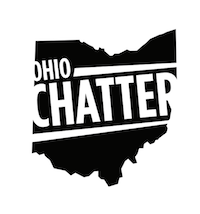 56,729

posts
146

reps
Joined Nov 2009
Thu, Sep 2, 2021 10:51 PM
What colleges/universities did you visit before deciding? Rank them
Mine: (yeah it's sad)
Visited:
Wilmington (Ohio)
Ohio University
University of Rio Grande
I chose Wilmington but basically only because they wanted me for baseball. I was like 12….I lasted a semester and was home constantly. Tried to get Ohio University but they wouldn't accept any transfer credits so I said screw em and went to nearby Rio Grande where I went the rest of my time.
Have enjoyed other visits as my daughter has already went through and my son in his senior year.
I'd rank them:
1. Pitt (truly surprised me, almost shocked. Love the east coast feel with incredible campus buildings. Very safe and much higher end than I anticipated. We've had two visits there.
2. UK…..Kentucky feels really comfortable and has a great southern feel but just 3 hours away. Lexington a cool city. I imagine we'll return.
3. Marshall….again a very comfortable feel to it….but rough just off campus and Huntington isn't great.
4. Carnegie Mellon….impressive little engineering school just 1 mile up from Pitt
5. Ohio U
6. UC….both kids visited (daughter 2x) and we are 0-3 in good experiences. Campus tours felt like we were in Punk'd. Rough area around too.
7. Wilmington
8. Rio Grande