Fri, Apr 30, 2021 5:40 PM
---
Fri, Apr 30, 2021 6:01 PM
posted by brutus161


If she can lift 50lbs, then she can do the job.
Maybe not for her.
If you're ever looking for someone to fill an office role let me know. The only thing really keeping us from moving to Florida is her job.
---
Mon, May 3, 2021 3:18 PM
Rich coming from a man that literally killed grandmas.
NY Gov. Cuomo to people who choose not to be vaccinated against COVID:

"Maybe you go home and kiss your grandmother and wind-up killing your grandmother." pic.twitter.com/krM5XtGKRe

— Breaking911 (@Breaking911) May 3, 2021
---

9,465

posts
82

reps
Joined Nov 2009
Mon, May 3, 2021 3:26 PM
Then you have this, over a year in...
Washington, D.C. Mayor Muriel Bowser is facing growing criticism after she lifted the mask mandate for vaccinated people, then backtracked and reinstated it less than 24 hours later.

Bowser also enacted a ban on dancing at wedding receptions. https://t.co/aCm3h13nA8

— Mediaite (@Mediaite) May 3, 2021
---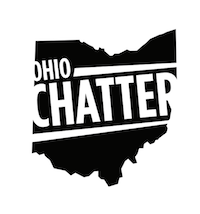 11,701

posts
55

reps
Joined Nov 2009
Mon, May 3, 2021 3:33 PM
posted by justincredible


I'm seeing Help Wanted signs all over the place.
This is a real crisis, and until we stop paying people NOT to work, it is not going to get better. EVERY business person you talk to has the same problem, and as usual, the government is to blame.
---